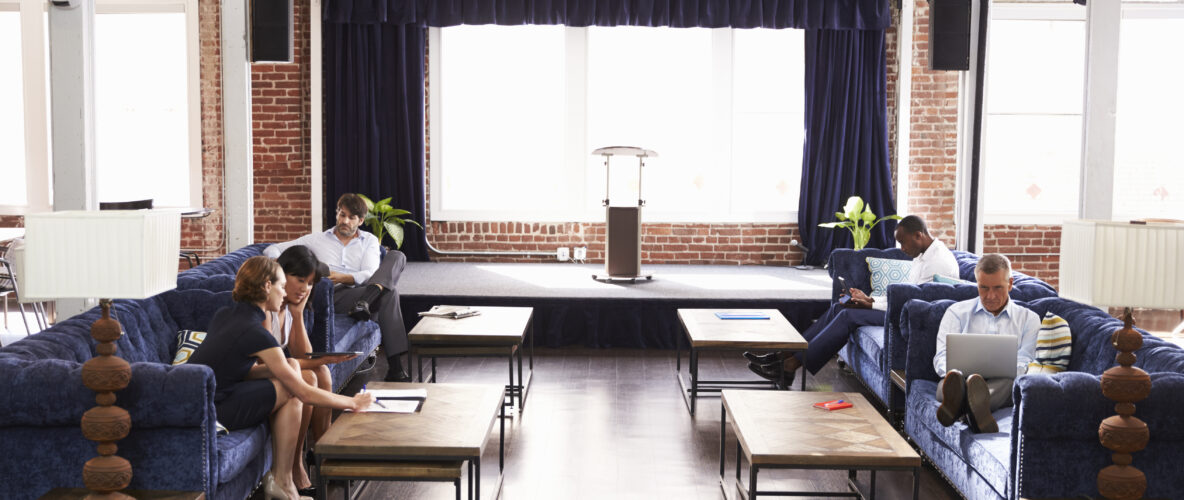 20 INTERESTING IDEAS FOR CORPORATE BREAKOUT SESSIONS IN TORONTO
Who says that vital information has to be communicated at stuffy and uninteresting corporate events? Conferences, workshops, and seminars all fall into this category. Having a good time never does anyone any harm. In point of fact, enjoyable activities can add a great deal of value to business gatherings.
Breakout sessions in a business meeting serve to break up the monotony of the meeting's overall schedule. These bursts of fun help guests to refuel their batteries, relax, and engage with one another in an atmosphere that is less formal. They have even been shown to improve creative output while simultaneously reducing feelings of mental exhaustion.
What's not to adore about it? If you're searching for a way to inject some excitement into your next corporate event, consider holding some breakout sessions. Here are 20 truly enjoyable corporate breakout session ideas that will enliven your participants and help your event be a smashing success.
Brainstorming Sessions:
Teams can brainstorm ideas, strategies or solutions for a specific problem or project.
Design Thinking Sessions:
Encourage teams to think creatively and come up with innovative ideas to solve a problem.
SWOT Analysis:
Conduct a SWOT analysis to identify the strengths, weaknesses, opportunities and threats of a project or the company.
Gamification:
Incorporate games and interactive activities into the breakout sessions to keep participants engaged and motivated.
Team Building Exercises:
Conduct team-building exercises to help build better relationships, trust and communication between team members.
Role-playing:
Use role-playing exercises to teach employees how to handle different situations and develop better communication and problem-solving skills.
Case Studies:
Use real-life case studies to illustrate best practices and lessons learned in a particular industry or project.
Mock Interviews:
Conduct mock interviews to help employees improve their interviewing skills and prepare for job interviews.
Stress Management:
Teach employees stress management techniques to help them better manage stress and increase productivity.
Time Management:
Help employees improve their time management skills by providing tips and strategies for better prioritization and organization.
Conflict Resolution:
Provide training on conflict resolution and teach employees how to handle difficult situations and conversations.
Presentation Skills:
Conduct workshops on how to deliver effective presentations and communicate effectively to different audiences.
Leadership Training:
Train employees on leadership skills to help them develop better communication, motivation and team management skills.
Diversity and Inclusion:
Conduct sessions on diversity and inclusion to help employees understand the importance of a diverse and inclusive workplace.
Sales and Marketing:
Provide training on sales and marketing techniques to help employees increase their sales and marketing skills.
Customer Service:
Train employees on customer service best practices and how to handle difficult customers.
Cybersecurity:
Conduct workshops on cybersecurity and teach employees how to protect the company and its data from cyber threats.
Innovation and Creativity:
Encourage employees to think outside the box and come up with innovative solutions for the company's problems.
Change Management:
Help employees manage change by providing training on how to handle changes in the workplace and adapt to new situations.
Emotional Intelligence:
Conduct sessions on emotional intelligence to help employees develop better self-awareness, empathy, and relationship management skills.
About INNOV8 Toronto
INNOV8 Toronto is a leading technology hub in Canada that is dedicated to fostering innovation and driving economic growth. The city has been a hotbed for startups and innovative ideas, and the INNOV8 Toronto program has been instrumental in providing support and resources to these companies. With a focus on cutting-edge technologies such as artificial intelligence, blockchain, and quantum computing, INNOV8 Toronto is helping to push the boundaries of what's possible.
One of the key features of the INNOV8 Toronto program is its focus on collaboration. The program brings together startups, established companies, and academic institutions to work together and share ideas. This collaborative approach has helped to create a vibrant ecosystem that encourages innovation and creativity. It has also been instrumental in attracting top talent to the city, as entrepreneurs and researchers from around the world come to Toronto to be a part of this dynamic community.
INNOV8 Toronto is an essential part of the city's technology landscape. Its focus on innovation and collaboration has helped to create a thriving ecosystem that is driving economic growth and pushing the boundaries of what's possible. Whether you're a startup looking for support or an established company looking to tap into the latest technologies, INNOV8 Toronto is the place to be.