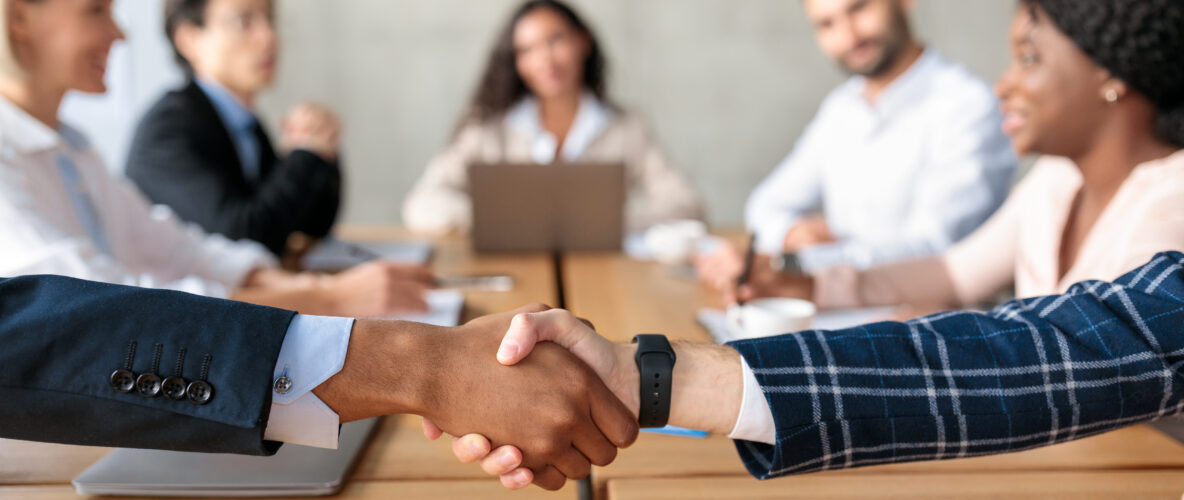 How To Engage Your Audience at A Corporate Meeting In Toronto
Meetings in the workplace frequently have the potential to be monotonous and uninteresting, but this does not necessarily have to be the case. You just need a little bit of effort and some careful planning to make your business gatherings in Toronto more interactive, enjoyable, and engaging for everyone. The following are some suggestions that will assist you in doing exactly that.
Establish Goals
The establishment of unmistakable goals should serve as the starting point for any productive business gathering. It is essential to have a clear idea of the outcomes you want to achieve from the meeting, as this will help attendees concentrate on the same thing. Check to see that everyone is familiar with the agenda as well as the subjects that will be discussed. This will help to ensure that the meeting is effective and that everyone there has the same understanding of the goals.
Utilize Interactive Tools
You have access to a wide variety of interactive technologies that you may use to make your business conferences more interesting to the attendees. You may, for instance, collect input from guests by having them participate in interactive polls or surveys. Because of this, you will have a better understanding of the requirements and viewpoints of your coworkers, which will allow you to better adapt your meeting to match their requirements.
Keep track of the time.
Nobody enjoys sitting through a meeting that goes on and on and on. Remember to keep track of the time, and do your best to limit the length of the meeting within acceptable bounds. Be sure to establish a distinct beginning and ending time for the event, and do your best to adhere to it. Because of this, attendees will have a better chance of being engaged and keeping their attention on the topics at hand.
Encourage Participation
The key to maintaining the interest level at your business gatherings is to encourage involvement. Make sure everyone has the opportunity to speak, that questions are asked, and that feedback is encouraged. Keeping the flow of the talk going and preventing the meeting from becoming too one-sided will both be helped by this.
Make it Fun
It is not necessary for business meetings to be monotonous and uninteresting. Make your gatherings more interesting by incorporating some lighthearted activities. You are able to accomplish this goal by including activities such as quizzes, games, and team-building exercises in your gathering. The monotony of the conference will be broken up by this, and as a result, everyone will find that they are able to appreciate it more.
Offer Refreshments
A tasty snack is always appreciated by everyone. Keeping your participants involved and focused on the meeting at hand can be facilitated by providing them with refreshments such as coffee, tea, or snacks. This will also help to establish an environment that is one that is more relaxed and pleasant.
To summarize, with just a little bit of work and some careful organization, you will be able to make your business gatherings in Toronto more interesting and entertaining for everyone who attends. You may ensure the success of your next business gathering by establishing crystal clear goals, utilising interactive tools, remaining watchful of the passing of time, fostering participation, ensuring that the event is enjoyable, and providing refreshments.
About INNOV8 Toronto
INNOV8 Toronto is a leading technology hub in Canada that is dedicated to fostering innovation and driving economic growth. The city has been a hotbed for startups and innovative ideas, and the INNOV8 Toronto program has been instrumental in providing support and resources to these companies. With a focus on cutting-edge technologies such as artificial intelligence, blockchain, and quantum computing, INNOV8 Toronto is helping to push the boundaries of what's possible.
One of the key features of the INNOV8 Toronto program is its focus on collaboration. The program brings together startups, established companies, and academic institutions to work together and share ideas. This collaborative approach has helped to create a vibrant ecosystem that encourages innovation and creativity. It has also been instrumental in attracting top talent to the city, as entrepreneurs and researchers from around the world come to Toronto to be a part of this dynamic community.
INNOV8 Toronto is an essential part of the city's technology landscape. Its focus on innovation and collaboration has helped to create a thriving ecosystem that is driving economic growth and pushing the boundaries of what's possible. Whether you're a startup looking for support or an established company looking to tap into the latest technologies, INNOV8 Toronto is the place to be.