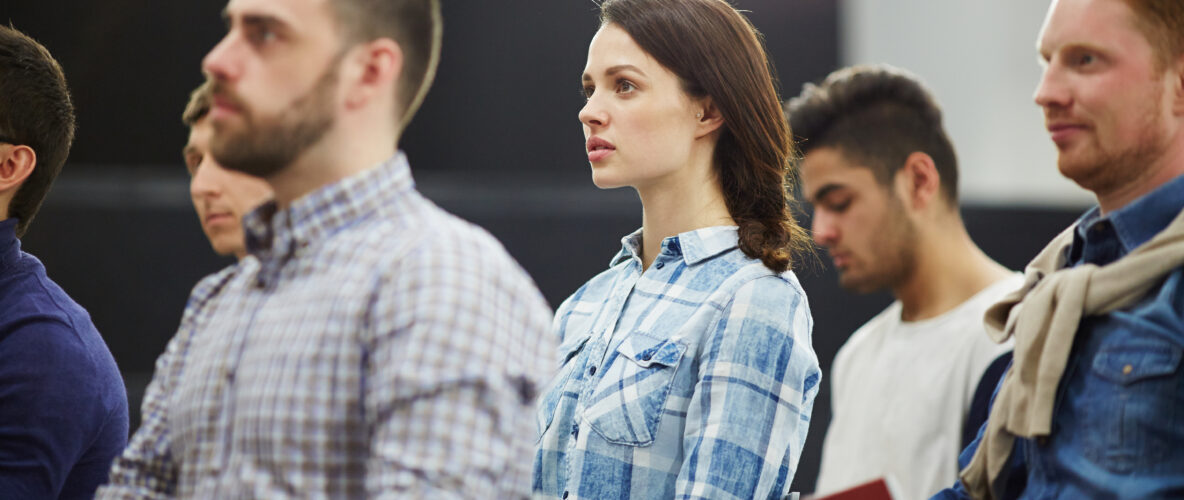 How To Market Your Event In Toronto
Marketing events are a critical component of ensuring their success. Events are a great way to promote a product or service, build brand awareness, or bring people together for a specific purpose. However, marketing events can be challenging, especially if you don't have a marketing background. In this article, we will explore the basics of marketing events.
Define your target audience
The first step in marketing events is to define your target audience. Who are the people you want to attend your event? What are their interests, needs, and preferences? Once you have identified your target audience, you can tailor your marketing efforts to reach them effectively.
Set goals and objectives
Before you start promoting your event, you need to define your goals and objectives. What do you want to achieve with your event? Do you want to increase sales, generate leads, or build brand awareness? Setting clear goals and objectives will help you determine your marketing strategy and measure the success of your event.
Choose the right marketing channels
There are many marketing channels you can use to promote your event, such as social media, email marketing, advertising, influencer marketing, and event listings. Choose the channels that are most relevant to your target audience and most effective in achieving your goals.
Define your target audience
Your event message should be clear, concise, and engaging. It should communicate the benefits of attending your event and why it is relevant to your target audience. Use visuals, such as images and videos, to make your message more compelling.
Create a marketing plan
A marketing plan outlines your marketing strategy, tactics, and timeline. It should include details on how you will use each marketing channel, what messages you will communicate, and when you will execute your marketing activities. A marketing plan will help you stay organized and ensure you have a cohesive marketing approach.
Measure and evaluate
Measuring and evaluating the success of your marketing efforts is crucial to improving your future events. Use metrics such as attendance, engagement, and revenue to evaluate your event's marketing effectiveness. Use this data to identify areas for improvement and optimize your marketing efforts for future events.
In conclusion, marketing events require careful planning, clear messaging, and effective promotion. By defining your target audience, setting clear goals, choosing the right marketing channels, creating a strong message, developing a marketing plan, and measuring and evaluating your efforts, you can increase the success of your events and achieve your marketing objectives.
Here are some tips for marketing your event specifically in Toronto:
Utilize social media: Use social media platforms like Facebook, Twitter, Instagram, and LinkedIn to promote your event. Create engaging posts and use hashtags relevant to your event and industry to attract a wider audience.
Local media: Contact local newspapers, radio stations, and TV stations to promote your event. Pitch your event to them as a story idea, and they may feature it in their news coverage.
Email marketing: Send out email invitations to your target audience, and encourage them to forward the invitation to others who may be interested in attending.
Influencer marketing: Partner with local influencers and bloggers to promote your event to their followers. They can provide a personal recommendation of your event to their audience, which can increase attendance.
Advertising: Consider advertising in local publications, on radio or TV, or through targeted online ads. Google Ads and Facebook Ads are great tools for targeted advertising.
Partner with local businesses: Partner with local businesses and offer them a discount for promoting your event to their customers. You can also give them the opportunity to showcase their products or services at the event.
Event listings: List your event on local event websites, such as BlogTO, Eventbrite, and Toronto.com, to reach a wider audience.
Remember to have a clear and concise message about your event and its benefits to potential attendees. Good luck with your event marketing in Toronto!
About INNOV8 Toronto
INNOV8 Toronto is a leading technology hub in Canada that is dedicated to fostering innovation and driving economic growth. The city has been a hotbed for startups and innovative ideas, and the INNOV8 Toronto program has been instrumental in providing support and resources to these companies. With a focus on cutting-edge technologies such as artificial intelligence, blockchain, and quantum computing, INNOV8 Toronto is helping to push the boundaries of what's possible.
One of the key features of the INNOV8 Toronto program is its focus on collaboration. The program brings together startups, established companies, and academic institutions to work together and share ideas. This collaborative approach has helped to create a vibrant ecosystem that encourages innovation and creativity. It has also been instrumental in attracting top talent to the city, as entrepreneurs and researchers from around the world come to Toronto to be a part of this dynamic community.
INNOV8 Toronto is an essential part of the city's technology landscape. Its focus on innovation and collaboration has helped to create a thriving ecosystem that is driving economic growth and pushing the boundaries of what's possible. Whether you're a startup looking for support or an established company looking to tap into the latest technologies, INNOV8 Toronto is the place to be.