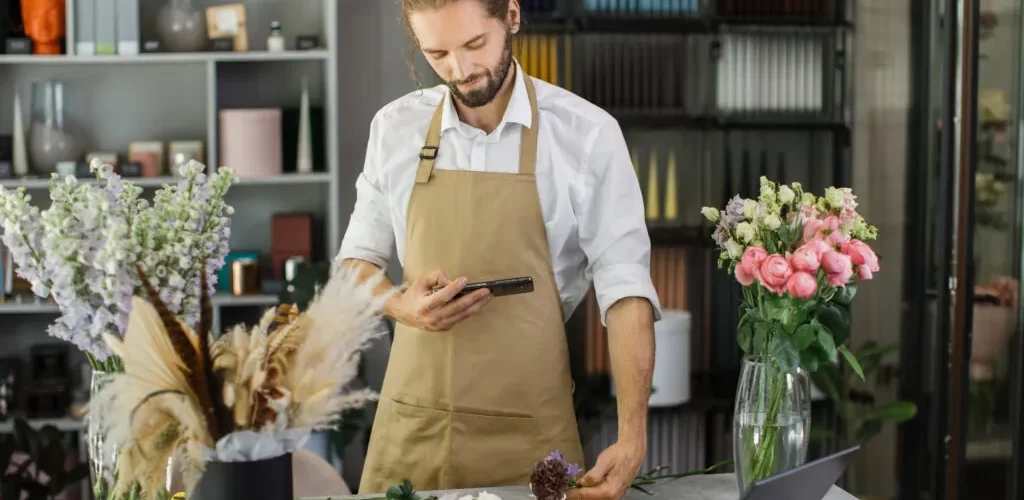 How To Use Social Media To Increase Exposure For Your Small Business in Canada
In today's digital age, social media has become an indispensable tool for small businesses looking to promote their products and services. With millions of Canadians using social media platforms every day, it's an effective way to reach out to potential customers and build your brand. Here are some tips on how to use social media to promote your small business in Canada.
Choose the Right Platforms
There are several social media platforms available, and it's essential to choose the ones that best suit your business. Facebook, Instagram, Twitter, and LinkedIn are some of the most popular platforms in Canada. Consider your target audience and the type of content you plan to post when selecting the platforms.
Create a Content Strategy
Creating a content strategy is crucial to keep your social media presence consistent and engaging. Decide on the type of content you want to share, such as images, videos, blog posts, and promotions. Plan the frequency of your posts and the time of day to post to maximize engagement.
Engage with Your Followers
Engagement is key to building a loyal following on social media. Respond to comments, ask questions, and encourage your followers to share your posts. By engaging with your followers, you can build trust and strengthen your relationships with potential customers.
Use Hashtags
Hashtags are a powerful way to increase your visibility on social media. Use relevant hashtags to your business to reach out to people interested in your products or services. Hashtags can also help you monitor conversations about your brand or industry.
Leverage Paid Advertising
Paid advertising on social media platforms can be an effective way to target specific demographics and increase your reach. Platforms like Facebook and Instagram offer advertising options that allow you to target people based on their interests, location, and other demographics.
Collaborate with Influencers
Collaborating with influencers can help you reach a wider audience and build your brand. Find influencers who align with your brand values and have a following that matches your target audience. You can collaborate on sponsored posts, giveaways, and other marketing campaigns.
Monitor Your Analytics
Tracking your social media metrics is crucial to measure the effectiveness of your social media marketing. Analytics can give you insights into the type of content that performs best, engagement rates, and the demographics of your followers. Use this information to adjust your strategy and optimize your social media marketing.
In conclusion, social media is a powerful tool for small businesses to promote their products and services in Canada. By following these tips, you can create an effective social media strategy that will help you reach out to potential customers, build your brand, and grow your business.
Helpful Quick Tips
Social media can be a powerful tool for creating exposure for your small business in Canada. Here are some tips on how to effectively use social media to promote your business:
Identify your target audience: Determine who your ideal customer is and which social media platforms they are most active on. For example, if you are targeting a younger audience, platforms like TikTok or Instagram may be more effective.
Develop a content strategy: Create a plan for what type of content you will be posting and how often. Consistency is key to building a following on social media.
Engage with your followers: Respond to comments, messages, and mentions in a timely manner to build a relationship with your audience.
Use hashtags: Include relevant hashtags in your posts to increase visibility and reach a wider audience.
Collaborate with other businesses: Partner with other businesses or influencers to cross-promote each other's products or services.
Offer exclusive promotions: Create special offers or promotions that are exclusive to your social media followers to encourage engagement and build loyalty.
Analyze your results: Use analytics tools to track your progress and identify which strategies are most effective. Adjust your approach as needed to achieve better results.
Remember, social media is just one piece of the puzzle when it comes to promoting your small business. It's important to have a well-rounded marketing strategy that includes other channels such as email marketing, SEO, and paid advertising.
About INNOV8 Toronto
INNOV8 Toronto is a leading technology hub in Canada that is dedicated to fostering innovation and driving economic growth. The city has been a hotbed for startups and innovative ideas, and the INNOV8 Toronto program has been instrumental in providing support and resources to these companies. With a focus on cutting-edge technologies such as artificial intelligence, blockchain, and quantum computing, INNOV8 Toronto is helping to push the boundaries of what's possible.
One of the key features of the INNOV8 Toronto program is its focus on collaboration. The program brings together startups, established companies, and academic institutions to work together and share ideas. This collaborative approach has helped to create a vibrant ecosystem that encourages innovation and creativity. It has also been instrumental in attracting top talent to the city, as entrepreneurs and researchers from around the world come to Toronto to be a part of this dynamic community.
INNOV8 Toronto is an essential part of the city's technology landscape. Its focus on innovation and collaboration has helped to create a thriving ecosystem that is driving economic growth and pushing the boundaries of what's possible. Whether you're a startup looking for support or an established company looking to tap into the latest technologies, INNOV8 Toronto is the place to be.